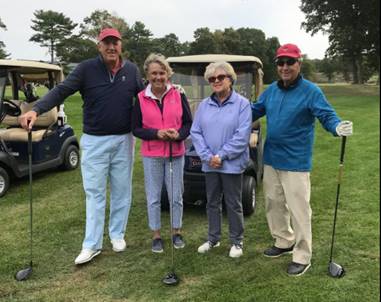 At Hattie Ide Chaffee, we are a nonprofit organization supported by a limited endowment and the generosity of our community to fulfill our mission.
ANNUAL GOLF TOURNAMENT FUNDRAISER
This year's event is set for September 27, 2022.
Our annual golf tournament at Rhode Island Country Club is the centerpiece of our fundraising efforts and we enjoy the opportunity to build community and camaraderie with our families, friends, staff and supporters. Our tournament starts with box lunches and ends with a dinner reception and awards ceremony.
Our past golf events have drawn 80+ participants and raised more than $25,000 dollars. We are grateful for our generous sponsors including: the Harker Family Trust, Endurance Wealth Management, Rockland Trust Bank, W&D Associates, Starkweather & Shepley Insurance Brokerage and PharMerica.
For information about the tournament including registration, sponsorship, and donation opportunities, please visit The Annual Hattie Ide Chaffee Home Golf Tournament Page
YOUR GIFT MAKES A DIFFERENCE
We are thankful for the continued support of individuals, families, foundations and corporations.  Your gift helps us to maintain our outstanding care to our residents. All gifts are tax deductible.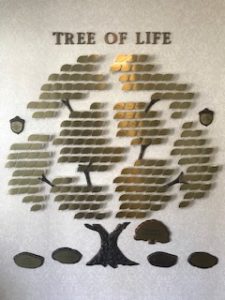 Residents and their families often remember Hattie Ide Chaffee in memorials (in lieu of flowers), in bequests and gift annuities, and by purchasing and inscribing a leaf on our Tree of Life. The Tree of Life sculpture is the heart of our lobby, honoring and celebrating those whose lives have been touched by our care at Hattie Ide Chaffee.
LEARN MORE
To learn more about your gift to Hattie Ide Chaffee, please contact Dr. Barry Zeltzer, our CEO, at [email protected] or 401-434-1520.