January 2022 Covid Vaccination Numbers (printable)
The Hattie Ide Chaffee Home is an award-winning nonprofit, skilled healthcare facility located in East Providence, Rhode Island.
For over 70 years, we have been a leader in service to our elderly and caring for our aging population.  Our long-term care, short-term rehab, and respite and hospice services provide our residents with professional care and personal attention.
At our 60-bed facility, you will find a modern but home-like atmosphere that makes our residents and their families feel comfortable, … right from the start. We understand that active minds and bodies, fresh and appetizing food, and meticulously clean spaces are vital to the health and safety of our residents and their families.
At Hattie Ide Chaffee, we take most insurances, Medicare/Medicaid and private-pay. Reach out to Holli Dunklee and our admissions team here to check availability for long-term care and rehabilitative services: holli@hattieidechaffee.com
Personal Attention, Professional Staff
We are known for our outstanding staff-to-patient ratio, which results in personal attention for our patients, often exceeding the prescribed care and therapies dictated by benefits or other factors. Our staff and patients develop a strong bond that creates a true family environment and, ultimately, successful healthcare outcomes. Many  residents return to us following additional surgeries or when they need care. They recommend us to their family, neighbors and friends. Our continuity of care — often with the same professional caregivers — provides peace-of-mind for all.
Hattie Ide Chaffee Home has enjoyed a long history of well-trained and compassionate staff members who are the heart and sole of our facility. We are proud to maintain competitive wages and benefits to those who provide care to our residents. If you are a caring, conscientious, and courteous individual seeking employment in the long-term-care field, please  fill out an application.  We welcome hard-working team members daily.
Career Opportunities: Social Services/Admissions Coordinator
Hattie Ide Chaffee Home is seeking a temporary (30 hours) Social Services/Admissions Coordinator to join our team to cover maternity leave.
The responsibilities include collaborating with the interdisciplinary team to ensure a smooth admission process, to support residents and families with ongoing adjustment to the community and to coordinate services and supports needed for successful transition back to the appropriate community setting for our residents.
Qualified candidates must also be knowledgeable regarding insurances and community resources.
Experience and Qualifications:
Bachelor's Degree in Social Work
Long Term care experience preferred
OUR AWARD-WINNING DISCHARGE-TO-COMMUNITY PROGRAM
We continue to be recognized with best-in-class awards including the 2019-2020 and 2020-2021 Best Nursing Home award by US News & World Report, where we were rated "high-performing" in both short-stay and long-term-care categories.
HIC also received the 2017 Best Practice Award from the Rhode Island Foundation for our Discharge-to-Community program.  See the video.
Our administrator, Deborah Griffin, was named Administrator of the Year in 2016 by the Rhode Island Health Care Association, and our skilled professional staff consistently exceed the highest standards set by the State and funding programs.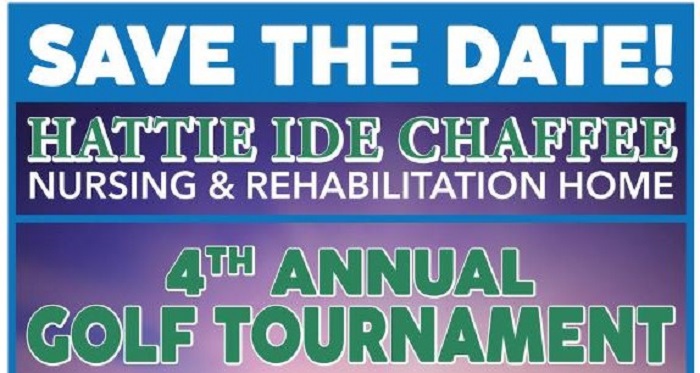 Our annual golf tournament at Rhode Island Country Club is the centerpiece of our fundraising efforts and we enjoy the opportunity to build community and camaraderie with our families, friends,…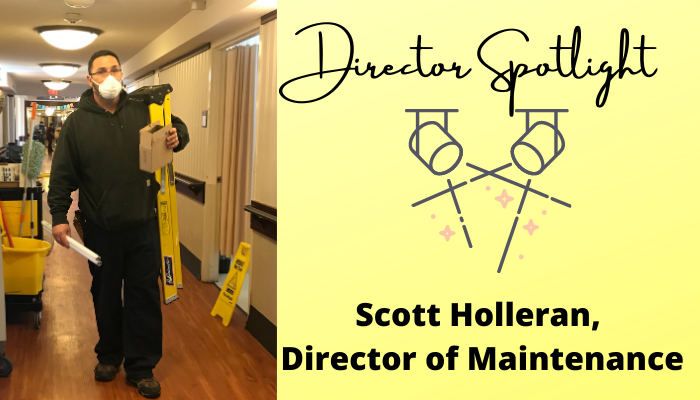 Scott Holleran is close to celebrating his five-year mark at Hattie Ide Chaffee. And we will be celebrating with him. He is in charge of maintaining the physical facility and…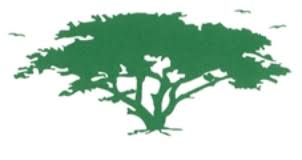 DATE JUNE 2nd 10AM-1PM JUNE 3rd 1PM-4PM OUTDOORS @ HATTIE IDE CHAFFEE HOME 200 WAMPANOAG TRAIL RIVERSIDE RI 02915 POSITIONS AVAILABLE (FT, PT, PER DIEM) CNA'S RN'S CMT'S GREAT BENEFITS,…